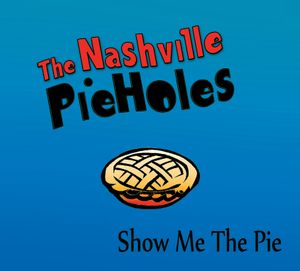 Today is Friday November 12, 2021
It sure has been a long time coming but our new ten song album "Show Me The Pie" is finally done and we are having a party to celebrate!
The album release party is on Saturday November 20, 2021 at Brothers' Burger Joint in Nashville, TN from 2 - 4 p.m. (a matinee!) on the patio as usual. We will move it inside if it rains or snows. Bring a jacket it might be a little cool.  The address is 2821 Bransford Ave Nashville, TN 37204
if you are around come on and celebrate with us!
Free parking is available at Brothers', the buildings on either side of Brothers' and across the street at the REESE building in the front or back, I believe it is 2820 Bransford Ave.
The Nashville PieHoles will perform some songs from the album, there will be complimentary bites and we will have a merchandise table set up. We have hats, caps, skulls, beanies, T-shirts, EP's and CD's.
We look forward to seeing you Saturday November, 20 at Brothers' Burger Joint!