Today is Sunday June 19, 2022
Happy Father's Day all you dads, dog dads and cat dads too!
Just a reminder The Nashville PieHoles will be playing on Saturday June 25th at the Dickson Street Festival! The event starts at 12 p.m., we play a 45 minute set at 2 p.m. on the North stage and then at 6 p.m. we play a 45 minute set on the South stage. Joining us will be special guest Gwen Holt for the 6 p.m. set! She is really awesome!!! See you all in Dickson!! Cheers!!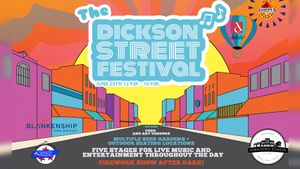 Nettie's dad Bill on electric guitar back in the day.